Dreyfus law firm:
a skilled and experienced team
Dreyfus brings together a team of competent and experienced professionals who are passionate about their work. Dreyfus' legal team leverage their multidisciplinary skills to provide clients with precise high quality advice. The team advises clients in France and around the world, in all areas relating to intellectual property and new technology.
Partners and IP attorneys
Nathalie Dreyfus
Founding partner of Dreyfus, Nathalie Dreyfus, is specialized in Intellectual Property Law and is a French and European Trademark Attorney.
Nathalie Dreyfus advises clients on a broad range of intellectual property law matters and, in particular, on protection and enforcement of trademarks, designs, copyrights, patents, appellations of origin, plant varieties, and domain names. She is also involved in drafting intellectual property and know-how contracts at an international level. In addition, Nathalie Dreyfus has extensive expertise in all issues related to the Internet and new technologies such as phishing, cybersquatting, social media, domain names, and online sales platforms. She is particularly specialized in defending companies and their managers on the Internet.
Nathalie Dreyfus is an appointed expert at the Paris Court of Appeal, the WIPO Arbitration and Mediation Center, and the National Arbitration Forum (NAF).
Nathalie Dreyfus has written several books, as well as articles for legal journals specialized in IP/IT. She writes for the Dreyfus blog, which publishes articles on legal news relating to trademark, patent, copyright, Internet, and new technology law.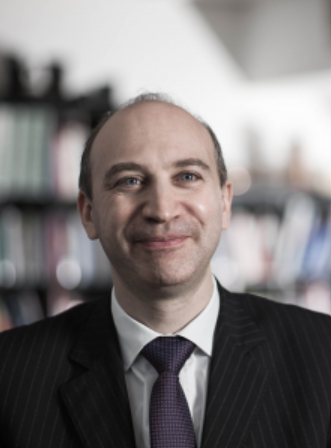 Emmanuel Harrar, partner at Dreyfus, studied at one of the top engineering schools in France and is also a graduate of the Centre for International Intellectual Property Studies (CEIPI). As the former General Manager of a company specialized in scientific software, he has a thorough understanding of Internet technology, which has been his work focus since 1996.
Emmanuel Harrar has extensive knowledge of trademark law proceedings around the world. He assists clients with their Internet presence strategies and in particular, assessing the key legal, marketing and technical considerations in optimizing their domain name portfolio. He is the key contact for the "Dreyfus IPweb" platform.
Emmanuel Harrar also develops strategies for complex and sensitive situations. In addition, Dreyfus' clients benefit from his expertise in Internet and cybersecurity.
Our lawyers  can help you in managing your portfolio of industrial property titles, define your Intellectual Property strategy and support you in numerous litigation cases.
Their in-depth knowledge of intellectual property law and their understanding of how businesses of all sizes operate have enabled them to create a relationship of trust with clients. Whether large groups, SMEs or start-ups, they respond to issues that require a tailor-made approach, both in the real and virtual world.
Competences:
• Industrial Property audit – due diligence
• Global portfolios management
• Priority searches
• Oppositions
• Strategies
• Valuation of portfolios
• Literary and artistic property
• Contracts
• Contract negotiation
• Fight against counterfeiting
• Cyberattacks against domain names and websites (phishing, cybersquatting etc.)
• Litigation support
Diploma
• Master 2 E-Commerce and Digital Economy Law at Paris I Panthéon-Sorbonne.
Diplomas
• Master's degree in Information and Communication Technologies Law in Poitiers, France
• Master 2 in digital law at the University of Poitiers
• One-year university experience in the Netherlands – Rijksuniversiteit de Groningen
Diploma:
• Master 2 Intellectual Property Law and Valuation of Intangible Assets at the Centre d'Etudes Internationales de la Propriété Intellectuelle (CEIPI) in Strasbourg
Diploma:
• Master 2 Intellectual Property Law of Artistic and Aesthetic Creations at the University Lyon 2 Lumière
• One-year university experience in Finland – Åbo Akademi University