Why protect a trademark ?
In trademark law, a trademark is an industrial property right as soon as it is registered that gives you a monopoly of exploitation for a ten-year exclusive right. The trademark registration can then be renewed indefinitely.
The registration of your trademark gives you an exclusive right to a sign that distinguishes the products or services you offer from those of your competitors, which is a major competitive advantage! As such, your sign is protected for the categories of goods and services covered by your trademark registration and in the territory for which said registration is accepted.
In France, your trademark must be registered with the INPI. From now on, the registration can be done entirely online.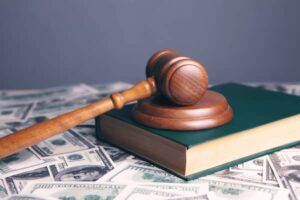 When to protect a trademark ?
As soon as possible!
Before registering a trademark, you need to be certain that no prior rights have been registered. In simple terms, your trademark must be available and you should be the first person to register it.
To avoid any risk linked to your trademark registration (such as opposition) a prior rights search is necessary to determine that it is available. This includes registering your trademark with different IP offices such as INPI for French trademarks, EUIPO for European Union trademarks, WIPO for international trademarks, IPO for UK trademarks, IPI for Swiss trademarks, and BOIP for Benelux.
You must therefore be the first to register this trademark.
The notion of prior rights is understood very generally. Not only must your trademark not repeat a prior trademark, but it must not infringe on other prior rights such as copyrights (such as a song title, film title), trade name, protected name, association, domain name, company name, etc.
💡Whether you have a start-up, a small or medium-sized business, a large global corporation or even if you are a private individual, it is important to register your trademark.
What is an opposition procedure?
Fast and inexpensive, the French opposition procedure proves to be an attractive strategy in the defence of French trademark rights, European Union trademarks (Community trademarks) or international trademarks designating France, as well as company names and domain names.
In this sense, the opposition procedure has significant advantages over litigation before the judicial authority. This procedure offers the holder of prior rights the possibility of blocking an application for registration of a trademark that is likely to infringe his rights, even before the trademark is registered or placed on the market. If the opposition procedure before the INPI is deemed well-founded, the trademark application is refused registration. However, before initiating an opposition procedure, it is recommended to first contact the applicant to try to find an amicable solution.
Discover our expertise in French and European opposition proceedings:
What is a trademark revocation and when does it occur ?
Trademarks are valid for 10 years and can be renewed indefinitely. The fact that trademark rights are not limited in time is generally very interesting for companies. However, trademarks need to be used regularly. If not, a trademark risks being revoked. A revocation proceeding can be filed for several reasons.
First and foremost, a trademark can be revoked on the grounds of absence of 'genuine use'. If it appears that a trademark has not been genuinely used for 5 consecutive years following its registration within the territory of registration (France, Benelux, European Union,…) the trademark risks to be revoked. This means that the trademark is cancelled as from the date of the request (non-retroactively).  This revocation grounds requires that the trademark has not been genuinely used for 5 years without interruption. For the assessment of genuine use, account is taken with relevant facts and circumstances such as the goods and services in question, the characteristics of the relevant market of the trademark, the territorial and quantitative scope of use and the frequency and regularity of use.
Another important basis for a revocation filing concerns the so-called "degeneration of a trademark". When a trademark becomes the generic term for a certain product or service ('degenerated') as due to the activity or inactivity of the trademark holder himself, the trademark risks to be revoked. In this scenario, the trademark has become the common name for a product or service for which it has been initially registered. Through revocation, the trademark holder is 'sanctioned' for not taking sufficient measures to prevent this.
Last but not least, a revocation claim could be supported by prove of misleading use of a trademark. When a trademark has become misleading to the public (for instance as to the nature, quality or geographical origin of the goods and services for which it is registered) due to the activity or inactivity of the trademark holder himself, the trademark can be revoked as well. Also in this scenario, the trademark holder is 'sanctioned' for not taking sufficient measures.
Reasons for doing a prior art search?
A prior art search allows applicants to verify the availability of a sign for which protection is requested. The approach is preventive. It consists in making sure that there are no prior rights in France, in Europe or in the world that could hinder or limit the freedom of exploitation of your products or associated processes.